Earlier this year, Jeremy Baum
madbaumer37
and I started developing a comic book project with the intention of submitting it to now-defunct DC Comics' Zuda label, for webcomics.
Last year I was thinking about making a series that started with a boy who lost his dog and had to leave home and get into adventures in order to find it.
I thought that was a neat idea, if very basic, to begin a story, but didn't have the time to develop it beyond that. And then I forgot about it.
Some months later, around January of this year I think, while talking with Jeremy about developing a story, I mentioned that idea to him, and he had a ton of ideas to work with, so the project started growing in a lot directions beyond the boy-who-loses-dog plan.
We started working on the story and characters, and got to come up with a story that we thought was pretty cool, and also a much longer-term project that what I believe both of us originally expected to come from this idea.
Once we had the basic story wrote down, I made a first cut where I tried putting into images many of the things that we intended to use to start up the comic. We needed to get the story into gear using 8 pages (screens), which was the Zuda limit, but as I tried putting in that original breakdown a lot of the ideas that we were handling, I ended up sketching 15 comic pages.
We had too much material for a relatively short amount of pages. And, as much as possible, we wanted to tell the story using only pictures and dialogue, no captions, even though they are a good device to save space, but with that plan in mind, we had to make it work editing scenes out.
At this point we divided tasks, while I started designing the look of the characters, Jeremy worked on a second cut of the story, and came up with this brilliant idea of having alternate narrative lines, and jumping back and forth from one line to another, which made it much more fast paced than the first cut. This seemed to work wonderfully well for our purposes, since we thought that for a webcomic, people wouldn't want to read too much, since it's not a situation as with a book, where one sits down to read a story, but people who check webcomics probably do so while they are doing something else on the computer-- so the more economic the storytelling was, the better.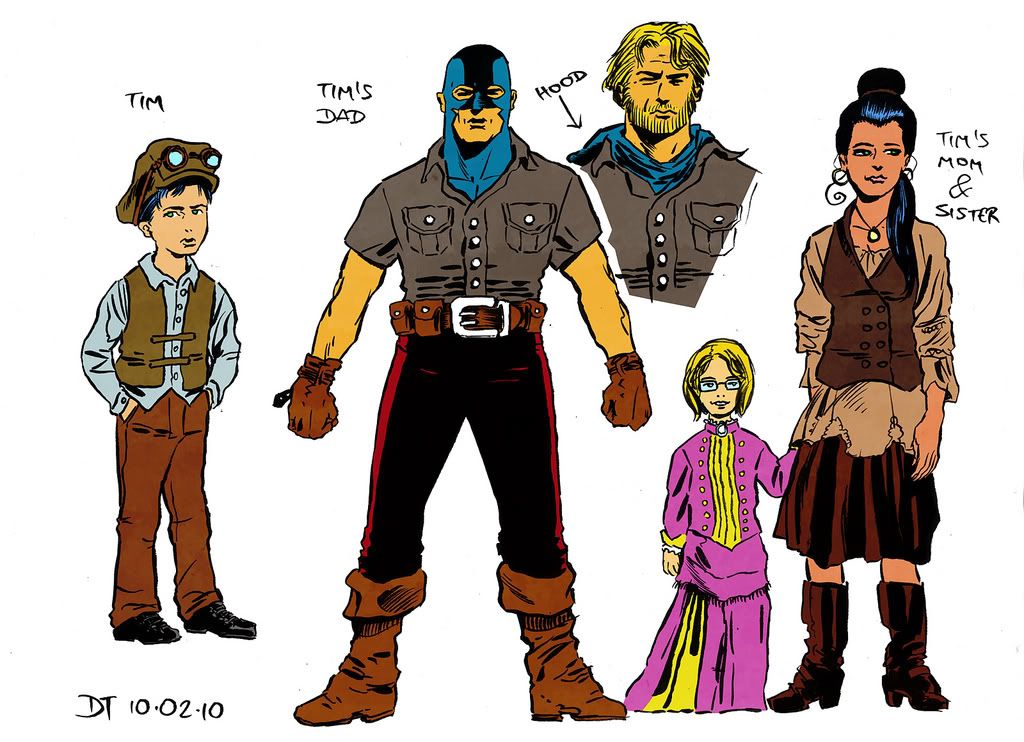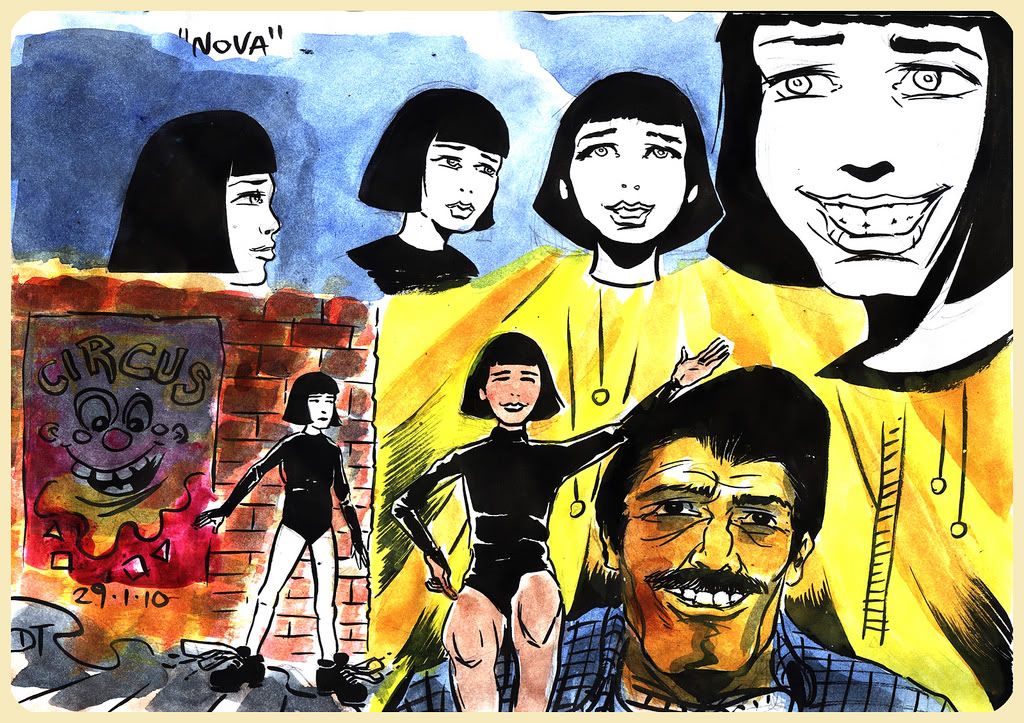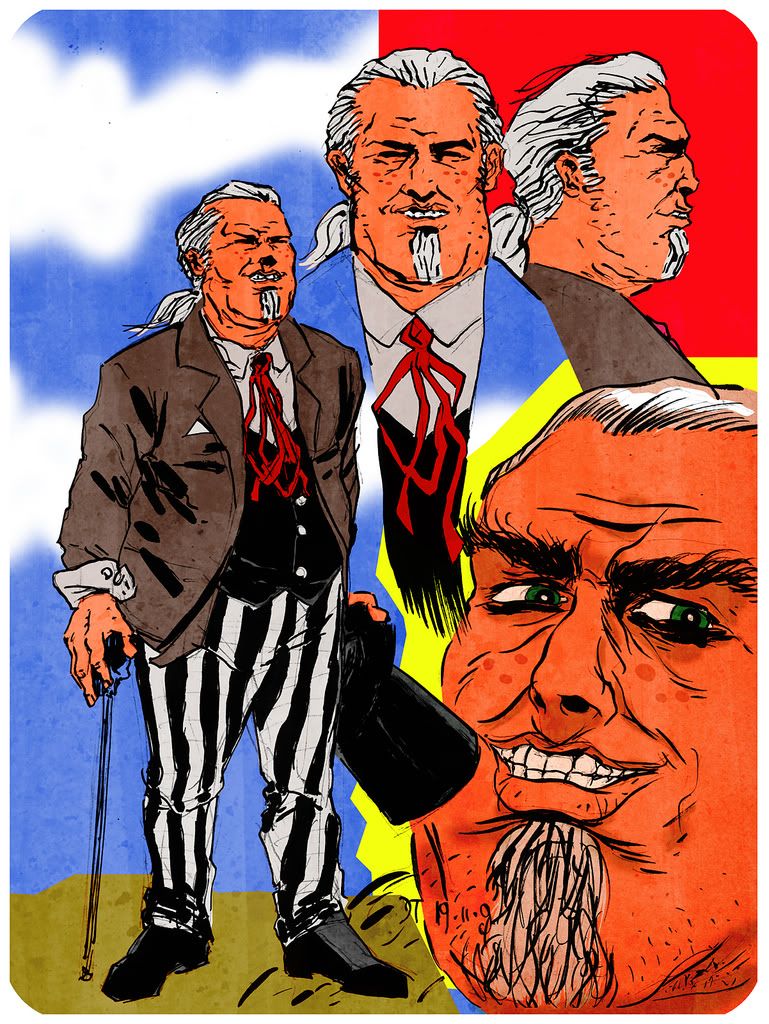 After sketching up this second cut that Jeremy brainstormed, a final version of the 8 pages required to submit to Zuda was completed.
As things turned out, just after we submitted the project for consideration, Zuda Comics announced out of the blue that they ended their monthly contests for new comic series, so the project got left without a home.
Being arranged for a screen format, and meant to be read as a webcomic, translating it to an average comic format didn't work so well, so approaching other publishers and further developing it's currently put on hold. Until when and if we get the chance to finish the story, here's the beginning: